Now, you can either purchase a license to the Harmonic Pattern Collection or you can sign up for the free 30-day trial.
If you are ready to purchase a license, just go to our Harmonic Pattern Collection page where you will find details on all of the licensing options.
If you want to take advantage of the 30-day trial, just send your request AND your eSignal Username to support@sr-analyst.com and we will get you set up.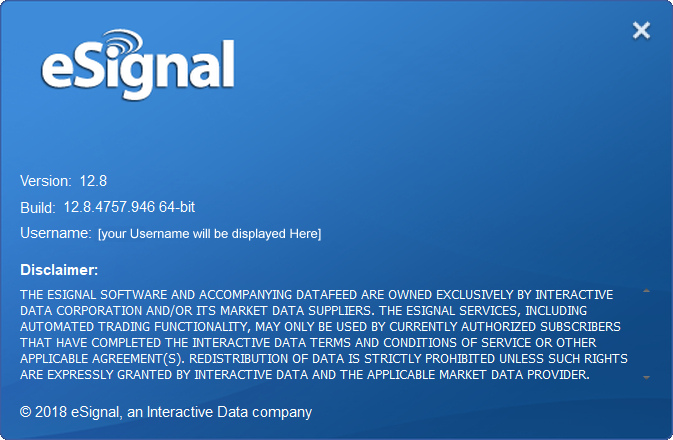 Whether you purchase a license or sign up for the free trial, you will need to send us your eSignal Username so that we can activate the product for your account. eSignal usernames are case-sensitive so please send us the username in the correct case. If you are not sure, you can pull up the eSignal "About" dialog...you will see your username displayed there.